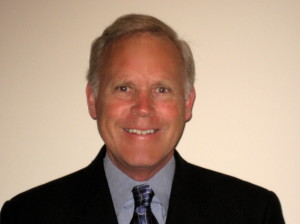 Steve Koskela, Founder and Managing Director, has more than twenty five years of executive level finance and operational management experience in the field of advertising and marketing communications with both smaller independents and global scale publicly traded agencies and marketing service firms.
In 1996, he founded sjk advisory group as an independent consulting practice to provide guidance to a wide variety of marketing service organizations in matters involving merger and sale transactions, profit planning and cost control, and mediation of client contract and compensation negotiations. His prior industry experience includes senior management posts with a number of highly regarded, award winning agencies, most notably as Chief Financial Officer – North America for Chiat/Day Advertising, Inc., where he was responsible for financial operations of all U.S. and Canadian office locations and subsidiaries in the years leading up to the agency's merger with TBWA Worldwide and sale to the Omnicom Group. His consulting practice experience includes clients representing the full spectrum of marketing service providers.
He previously served a five year term as Chairman of the Agency Finance Committee – Western Region for the American Association of Advertising Agencies and was a member for many years of the 4As National Agency Fiscal Control Committee. He has authored numerous articles and been a frequent participant as a panelist and speaker in a variety of industry forums on the subject of advertising agency compensation and its impact on agency-client relations. In the last several years, he has been among a select coalition of industry leaders focused on developing alternative pricing and intellectual property ownership models for marketing service firms.
A Certified Public Accountant and member of the AICPA and California State Society of CPAs, Mr. Koskela began his career with PricewaterhouseCoopers and holds an M.B.A. in Finance from the Anderson School of Management at UCLA, and received his B.A. cum laude, in Political Science from the University of California at Santa Barbara.

© 2015 sjk advisory group all rights reserved.